Blog
30.03.2015
42 Comments
EDIT: Congratulations to the lucky winners of our Easter riddle! Yannik W. was the quickest to find the golden egg and will receive €100!
Ditha F., Heiner F., Sameer A. and Francesca M. win €25 each! Here are the correct answers:
1. 5 or 6 (both answers are possible)
2. 1857
3. 200
4. 14
5. 1973
6. 1600
To mark this year's Easter, we have come up with a slightly different Easter egg hunt. Set off to search for the golden egg and win one of five cash prizes! ;)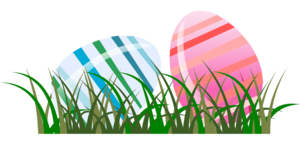 (more…)
18.03.2015
2 Comments
You have probably noticed that some clients would like to have HTML tags embedded in their text. But what do abbreviations such as <h1>,<strong> or <p> mean, and what benefits do they offer? In this tutorial we explain the most important HTML basics.
(more…)
27.02.2015
2 Comments
Anyone who is online comes across product descriptions. Online fashion shops not only rely on great pictures but also on the powers of persuasion of talented writers to present their items in the proper light. The everyday tasks of many of our Clickworkers involve writing product descriptions or category texts because clients need more than just a great picture. They also need an appealing text to know what makes a piece of clothing so special.
28.01.2015
1 Comment
February 14 is Valentine's Day! Well, anyone can do a three-course menu, a visit to the movies or a moonlight picnic? And the traditional bouquet of roses is too dull? Then show us how you prove your affection for your sweetheart!
Be creative and win 50 Euro
Send a picture of your Valentine's Day surprise, the cutest card or your best Facebook post to contest@clickworker.com The deadline is February 14, 2015. The contribution does not have to be from 2015, but you must make it yourself! (more…)
Has traffic congestion prevented you from getting quickly to town again? You simply want to make a few errands but traffic has come to halt? This provokes a weary smile in the residents of Mexico City. Residents of the Santa Fe district spend an average of 2.5 hours a day in traffic jams. The fact that a city with over 20 million residents is plagued by extreme traffic is not surprising, but it is nerve-wracking, time-consuming and it can be dangerous. Harvard professor José Castillo is an urban planner and architect and started the Living Mobs project to solve the congestion problems in the city. (more…)