Efficient Solutions

for Media Providers
Improved search engine relevancy
More visitors
Greater interaction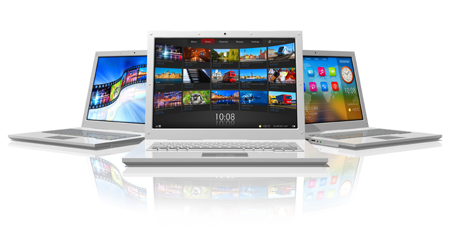 The Challenge
Multimedia content is often at the top of search results thanks to Universal Search. By supplying media content with additional descriptions, keywords and categories you simplify the work of the search engines, benefit from higher ranking and improve the presentation of your content to users of your portal.

Please contact our service team to get
a personal consultation and discuss your project.
We look forward to your request!
Your Benefits
Versatile
We have considerable experience in handling tagging projects for various multimedia formats.
Individual
We're happy to advise and assist you in developing a custom solution that meets your system's demands.
Scalable
Over 450,000 Clickworkers are ready to process large orders in a short amount of time. Demand during seasonal holiday peaks can also be handled without difficulty.
Quality assured
Multi-level quality assurance procedures guarantee uniformly high quality results.
Groupon GmbH:
"We decided quickly on clickworker since working with them is easy and highly effective."
Case Study: Categorization of football plays for Swink.tv
In this short case study you can see how our Clickworkers analyzed and tagged 6,500 different football plays. Once completed, the plays could be found by searching for various criteria. The client was so satisfied that the concept was also adapted for other sport videos, such as basketball.
Featured In
Our Customers