Crowdsourcing based on a non-profit concept: Nine inspiring projects

Crowdsourcing is only suited for large corporations, to promote the next product launch or to obtain creative ideas at very little cost? These nine successful non-profit projects demonstrate that it can be done differently. And they may inspire you to start your own crowdsourcing project, whether as a profit or non-profit project.
1. Event map and archive – Ushahidi

The open-source platform Ushahidi was founded in 2008 as a reaction to the reports of violence following the election in Kenya. People could use the platform to report any brutality and assaults they observed via text message. The reports were linked to an online map that showed where they took place. The platform has also been used to provide disaster relief in Pakistan and to map crimes in Atlanta.
Today, Ushahidi (Swahili "testimony") is a social corporation that provides software and services to improve the flow of information from bottom to top – i.e., crowdsourcing in the true sense of the word.
Find out more at: www.ushahidi.com
2. Bible translations by a village – The Seed Company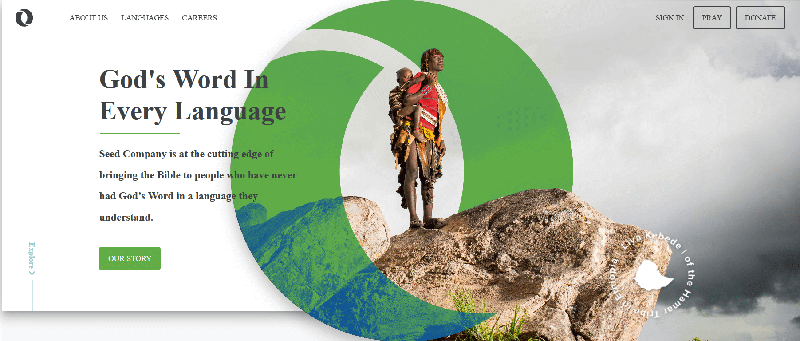 The Seed Company is part of the non-profit organization "Wycliffe Bible Translators USA" whose mission is to translate the Bible in every heart language. Working with crowdsourcing, the organization was able to translate the Bible into a rare Asian language. This was achieved by recruiting over 1000 inhabitants of a secluded village in Asia. Every project participant was asked to translate a small section of the Bible into his or her native language. The technical challenge was mastered with the help of Lingotek, a crowdsource translation platform.
To find out more, please visit: seedcompany.com.
3. Microcredits for the Third World – Kiva
Kiva is a crowdsourcing project in which you help people in developing nations by providing them with microcredits. This means that you get your money back (without interest) and make it possible, for instance, for a woman in Ghana to purchase a sewing machine and become self-employed.
You can become a lender at Kiva with as little as 25 US Dollars and together with others, help improve the living conditions in the Third World.
Find out more at: www.kiva.org
4. Disaster relief better organized – Team Österreich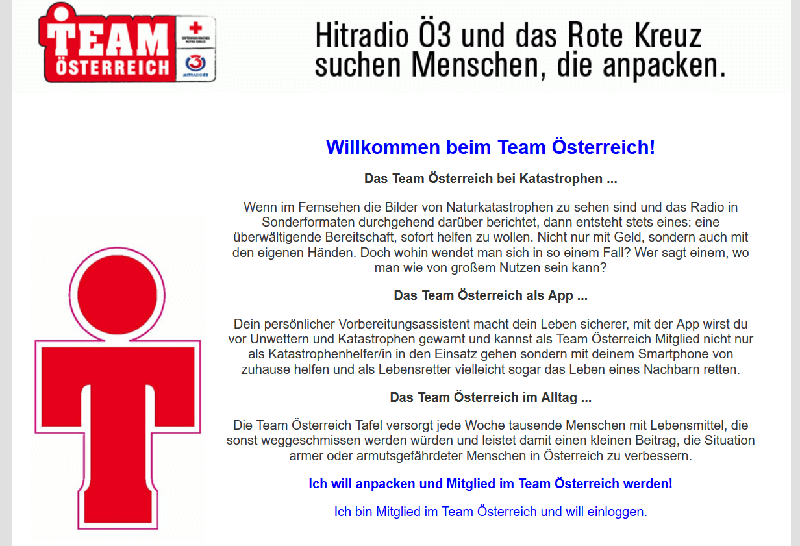 Team Österreich is a crowdsourcing project that organizes disaster relief. People can register via app (iOS and Android) and state what services they can offer and what their skills are. In emergencies they can be used as helpers where they are needed. The app also provides storm and disaster warnings.
Find out more about the crowdsourcing project here: www.teamoesterreich.at/toe/
5. Fighting food waste – SIRPLUS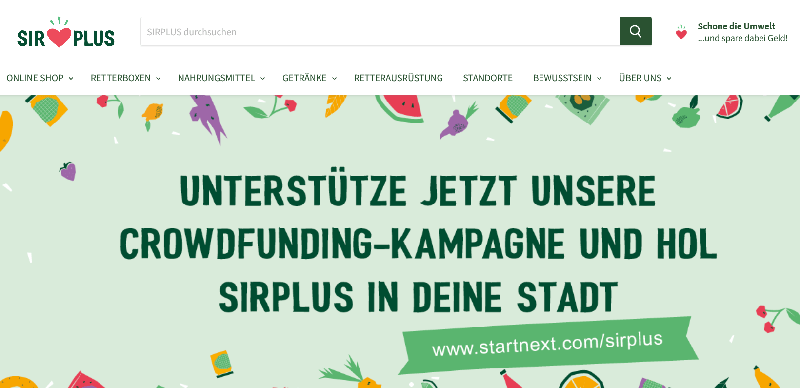 SIRPLUS has a mission: The fight against food waste. Food producers and supermarkets can directly contact the organization. SIRPLUS picks up any surplus foods, and sells them on the Internet or to other organizations. This means that the crooked cucumber or the jam whose shelf life has expired, yet is absolutely edible, can still be enjoyed.
To access the website and the food store please visit: sirplus.de
6. Unconditional basic income – my basic income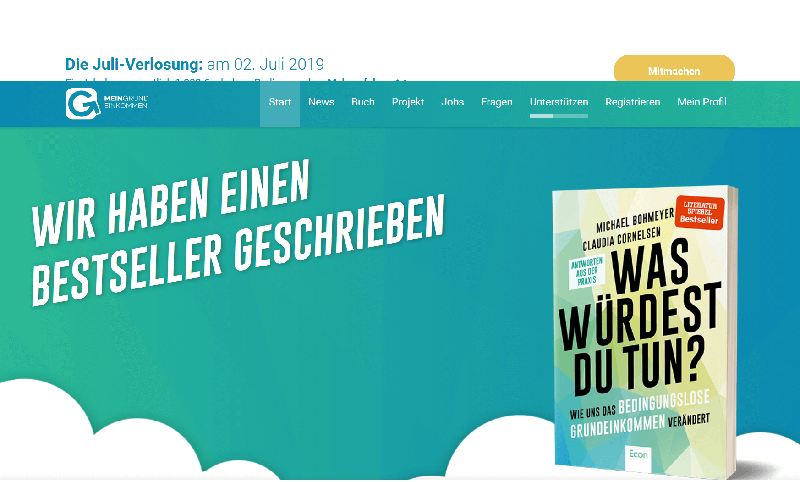 he unconditional basic income is even discussed by the German conservative political party. A platform makes it possible already now. Anyone can apply and win an unconditional basic income amounting to 1,000 euros for one year. Mein Grundeinkommen collects money via crowdfunding to make this possible. The income is raffled when they have raised 12,000 euros.
In addition, this year the website launched a survey with 100 participants that examines "What happens when people are unconditionally financially secured" – with regard to work, health and the social community.
Application and further information are available at: www.mein-grundeinkommen.de
7. Labor division – Tandemploy
Many employees would like to be able to reconcile career and family or have more time for activities that offset their work. This is why they search for part-time jobs, but companies do not envisage these.
Companies on the other hand, are struggling with a shortage of skilled workers and a rise in burnout rates.
So why not make it possible for two people to share a job? This is exactly what Tandemploy offers. The company has developed an algorithm that helps match the appropriate job sharers. Then they look for a job together, or companies offers jobs on the platform.
Tandemploy is so to speak crowdsourcing for a new world of labor, in which career and private life are compatible.
You can access further information about the platform at: app.tandemploy.com
8. Work for refugees – jobs4refugees
Companies are looking for employees and refugees want to work. Jobs4refugees brings both sides together. The organization conducts job application training with the refugees, helps them negotiate cultural obstacles and works closely with companies. Both sides are not alone, and in the end, the companies acquire new labor, and the refugees can start building a new life for themselves.
Information for companies and refugees are available on the website: www.jobs4refugees.org
9. Wikipedia
The online encyclopedia obviously belongs on this list. Wikipedia has the most successful crowdsourcing story of all time. The "free encyclopedia" is now more important than any other online encyclopedia. Millions of volunteers ensure that all the articles of the knowledge store are bulging and up to date. The crowd makes sure that new topics and terms quickly find their way into the encyclopedia. Wikipedia demonstrates that a non-profit project can become one of the most important global sources of knowledge.
Every day, the truly interesting start page of Wikipedia offers a new "Article of the Day". A good way to broaden your knowledge horizon.
Crowdsourcing has many faces
Whether Wikipedia, Ushahidi or Kiva – crowdsourcing helps improve the common good and practice charity in other ways than giving a donation. Participants in these projects appreciate the fact that their knowledge and their skills are valued, and not just their wallet.
If you have a similar project please get in touch with us. If it fits, we will be happy to add your project to our list.