Business Sectors
Industry specific solutions for all businesses. We supply services and results adapted to meet your individual demand.
Solutions
We provide standard and customized solutions. With large individual projects, we advise you and handle the entire workflow.
Account Management
Each of our customers is assigned their personal Account Manager.
One contact person to handle all of your concerns.

Your Account Manager will be happy to assist you wherever possible – get in touch now!
For customers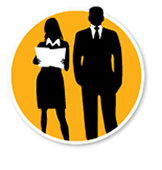 You want tasks to be processed quickly and efficiently by members of the clickworker.com community.
Become a clickworker
You enjoy writing texts, handling small online tasks and are looking for a flexible way to earn money.
News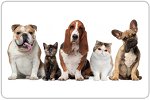 Clickworker is supporting animal welfare campaigners in Italy
Crowdfunding is getting more and more popular. An increasing number of visionaries and creative persons are presenting their ideas on special internet platforms and asking the Crowd for financial support. Clickworker would like to contribute here too. Every two months, we will place a link to three different projects on our Facebook page and let you decide which actions should be supported.
Read more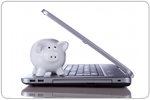 Make Money Online as a "Clickworker"
Clickworker is one of a growing number of companies that use crowdsourcing platforms to distribute micro tasks (aka microlabor) to a worldwide workforce. Clickworker specializes in as writing, translating, data entry and research tasks that are spread out to more than 300,000 "clickworkers."
Read more