Our crowd – the Clickworkers
Our international crowd currently consists of over 2.2 million Clickworkers.
Clickworkers are Internet users who register with us to perform small tasks (microjobs) on our online platform on a fee basis. Their income generated through clickworker can be highly volatile, i.e. subject to strong fluctuations. This can be derived from the constantly changing project offer. Therefore, our platform is especially suited to create an additional income besides their actual work.
The Clickworkers process the jobs independently, according to their own schedule and on their own computers.
The microjobs offered come from customer projects that we have divided into self-contained microjobs and put at the disposal of our Clickworkers for processing. In addition, some customers place small text creation tasks or surveys themselves by means of our self-service marketplace. Clickworkers can also access these jobs online for processing.
Clickworker qualifications
To ensure the quality of the work results for our customers, it is essential that the Clickworkers who process the jobs are qualified accordingly. Therefore, the Clickworkers must first register with us and provide relevant information about their skills, knowledge and interests.
Next, the Clickworkers complete online tests/trainings that ensure their ability to complete the respective types of tasks. Available jobs will only be offered to Clickworkers who have the qualifications needed to process the task. Continual qualification of the Clickworkers is ensured by means of ongoing evaluation of the work results as well as further tests and trainings.
The Clickworkers background
The current employment level of our Clickworkers, aged 18 to 80, is representative of a cross section of the population. However, the major share of our crowd, the Clickworkers, are students and freelancers who generate an additional income with us on a freelance basis with their skills and knowledge.
Geographically, our crowd is dispersed as follows: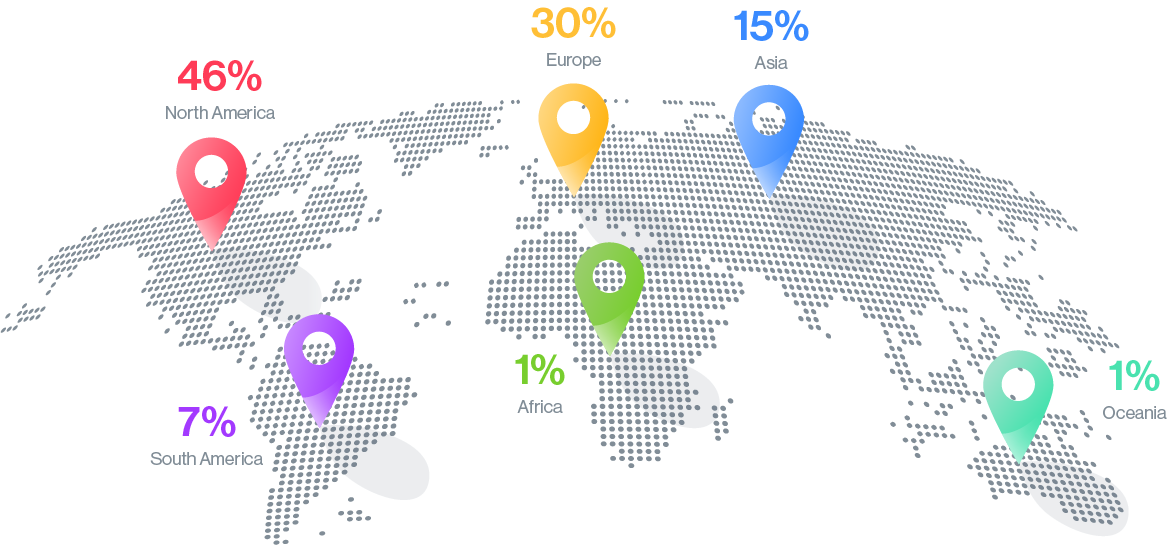 The diversity of native languages, skills and knowledge enable us to offer a large range of tasks in numerous languages.